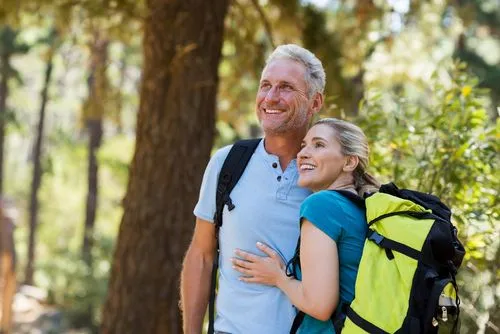 What is Radiofrequency Facet Ablation?
What is a Radiofrequency Facet Ablation?
Radiofrequency facet ablation or RFA is an integrated medicine procedure that uses radio waves to heat and kill nerve tissue.
Radiofrequency facet ablations are longer-term pain relief therapy solutions that we recommend for patients who have successfully identified a pain-causing nerve through the medial branch block (MBB).
Common Symptoms We See in Our Patients
Patients that are great candidates for RFA's typically experience the following symptoms:
chronic pain in the neck, mid-, and lower-back
inability to alleviate symptoms of pain by other modes of therapy such as NSAIDs and physical therapy
neck injuries such as whiplash
spinal arthritis
neuropathic pain conditions
When to Consider a Radiofrequency Facet Ablation
Patients who experience pain relief from medial branch blocks are usually great candidates for a radiofrequency facet ablation. Our RFA program may be right for you if you have acute or chronic pain in the neck and back that has otherwise been unresponsive to prior forms of treatment and physical therapy.
What Happens During a Radiofrequency Facet Ablation?
Radiofrequency facet ablation is a minimally invasive procedure that is carried out by a certified healthcare professional.
During the procedure, which takes 20 minutes, you will lie face down on an X-ray table. Your back is wiped down with an antiseptic cleanser, and a local anesthetic numbs the area before the procedure can begin. An X-ray camera is used to help identify the exact site of injection.
Two thin, insulated needles are inserted next to the nerves, and a micro-electrode is placed inside them, allowing for small radiofrequency currents to pass through and heat up the nerve tissue.
After the RFA procedure is complete, the patient is sent to our outpatient recovery area to be monitored for up to 30 minutes.
How Often Will You Require a Radiofrequency Facet Ablation?
After an RFA, most patients report experiencing pain relief that can last anywhere from six months up to a year or longer. However, active rehabilitation is key to maintaining long-term pain relief and decreasing the number of future RFAs.
Some patients may experience a regrowth of nerves, in which case, the radiofrequency facet ablation may need to be repeated to minimize pain.
---
If you are dealing with neck pain, mid-back or low-back pain, and want to learn more about integrated approaches to improve your condition, call Scott Wagner Integrated Medicine in Charlottesville, VA, at (434) 978-4888 to learn more.
---